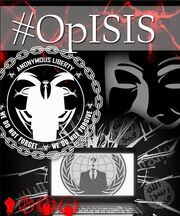 OperationIce ISIS took place in 2015.  On June 21, 2014, a video was posted to YouTube, but the operation officially took place sometime in 2015.  The video was posted on the channel TheAnonMessage, and it was Anonymous declaring a cyber-war on the infamous, worldwide, terrorist organization known as ISIS.
The war was stepped up after each of the murderous attacks in Paris. Anonymous released a statement to ISIS, "You are vermin, expect many cyberattacks after Paris!" [1]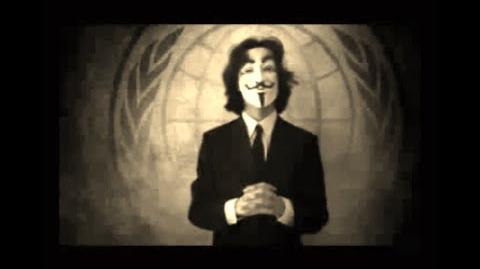 This operation has achieved some success. [2]
References
Edit
Ad blocker interference detected!
Wikia is a free-to-use site that makes money from advertising. We have a modified experience for viewers using ad blockers

Wikia is not accessible if you've made further modifications. Remove the custom ad blocker rule(s) and the page will load as expected.