We are Anonymous. We are Legion. We do not forgive. We do not forget. Expect us.

Or how about making us new articles.
Featured Video for the week
Edit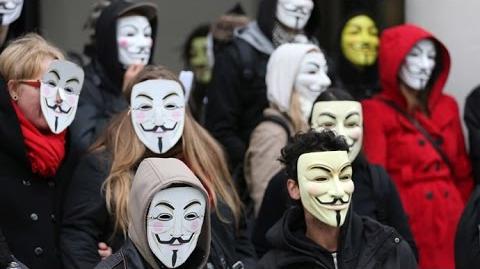 What Is Your Favourite thing about The Internet Hacker group Anonymous?
Latest activity
Edit
December 12 2015: Anonymous takes aim at Trump Tower Website. [1]
December 13 2015: Anonymous hacks Japan to protest whaling. [2]